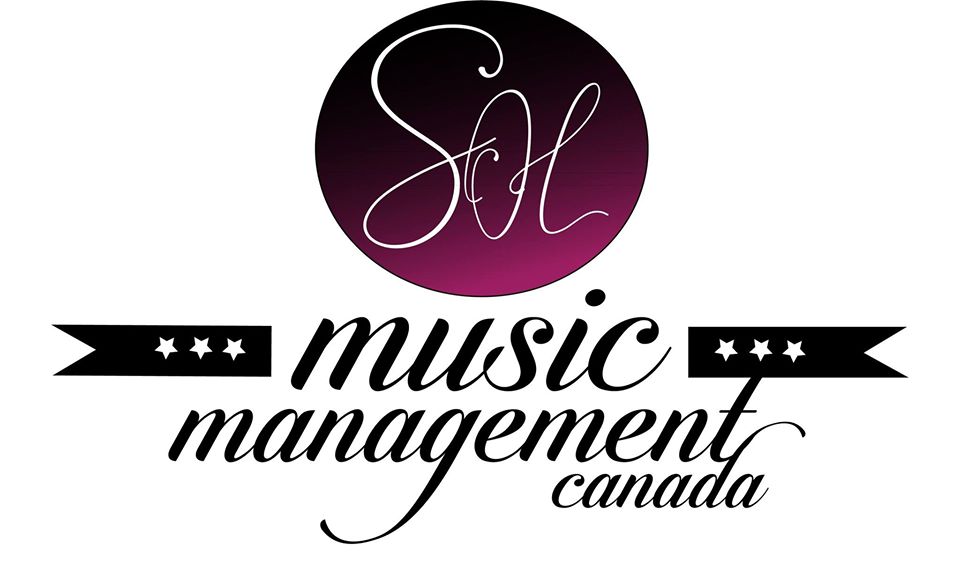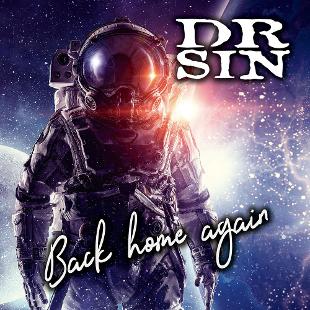 DR SIN - Lost in Space - 2018.mp3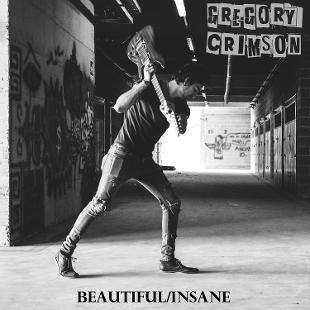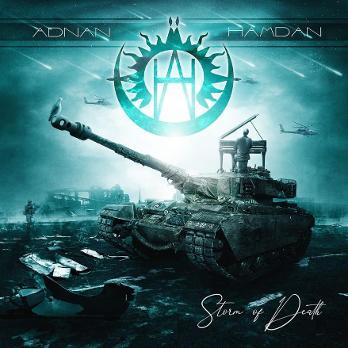 TOURS:

At the moment, due to Covid-19, all tours are suspended. We hope to be able to resume live evenings as soon as possible. We apologize to our loved fans and please stay safe home!
NEWS:


June 21/2020
I've never been as proud as I was yesterday when I received an email from "HOLLYWOOD MUSIC MEDIA AWARDS" saying "GREGORY CRIMSON" NOMINATED with his latest fantastic song HERE COMES THE END. He will be in Hollywood in November 18th 2020. Big names of international music have been nominated over the years... For example, Earth Wind & Fire, Gilby Clarke, Shelita Burke and many others. A lot of work but a lot of satisfaction. Thank you Gregory Crimson for your amazing Music. I'm your first big fan ...

June 14/2020
THE BLACK ACADEMY songwriter and frontman Gregory Crimson is working to ultimate the songs for the Swiss Dark Grunge band. The Album will be ready in autumn 2020. I'll keep you all informed about the future development of the album and certainly the band's first major PROMOTIONAL TOUR.
May 23/2020
HERE COMES THE END written by Gregory Crimson is in *1st position* in the INDIE PLAY CHARTS 2020 - Rock Ballad Section. The song MACHINES written by Gregory Crimson is *in 2nd position* in the INDIE PLAY CHARTS 2020 - Rock Ballad Section. I thank all the fans and Stations for loving the Artist.
Artist! May 3/2020
Adnan Alhamdan is soon coming to Canada and finally his project Storm Of Death will go ahead to get ready for the final production and mixing ready to shop in the labels.
May 3/2020
Gregory Crimson has just finished writing a wonderful fundraising song to donate to hospitals in the canton of Ticino Switzerland that are on the front line against the Covid-19 war. The song "HERE COMES THE END" will soon be available on amazon store. I thank you in advance for your sure collaboration, every donation will safe a life! Soon I will post all the info.
April 30/2020
Today, 20.00 to 22.00 Turkish time, Gregory Crimson and DR. SIN will play on ROCK STATION show (since from 1993), prepared and presented by Hicri Bozdag. To listen Radio: www.radyovizyon.com (push at the button that says CANLI) Don't miss it!
April 20/2020
I'm very proud of my artists, especially when you hear their songs on the radios. Thanks to Mike Smith of Hard Rock Hell Radio in the UK for introducing on Monday's program April 20th, GREGORY CRIMSON (The Black Academy frontman from Switzerland) and his solo album, and the legendary Brazilian Rock band DR. Sin.

ARTISTS RELEASED
DR. SIN - 2020
BACK HOME AGAIN

DR. SIN's new album, "Back Home Again" marks in addition to the release the bands' 9th album, the return of hard rock giant formed by Andria Busic (vocal and bass), Ivan Busic (drums and vocals) and Thiago Melo (guitar and vocals). After a two-year break from activities and after 25 years of existence, DR SIN announced his return, recruiting as guitarist, Thiago Melo. "This return is our renewal. The band is our life," exclaims drummer Ivan Busic. "Back Home Again" is a super production with 13 tracks and has everything to shake the world scene. The band has signed an international contract with Italian label Valery Records and in Brazil the album is distributed by Shinigami Records. The tour will be epic, after all, it is a return more than dreamed by the fans and crowned with a cd that, according to the members, is among the best of the career. "Back Home Again" is available on all digital platforms. Prepare your ears and heart.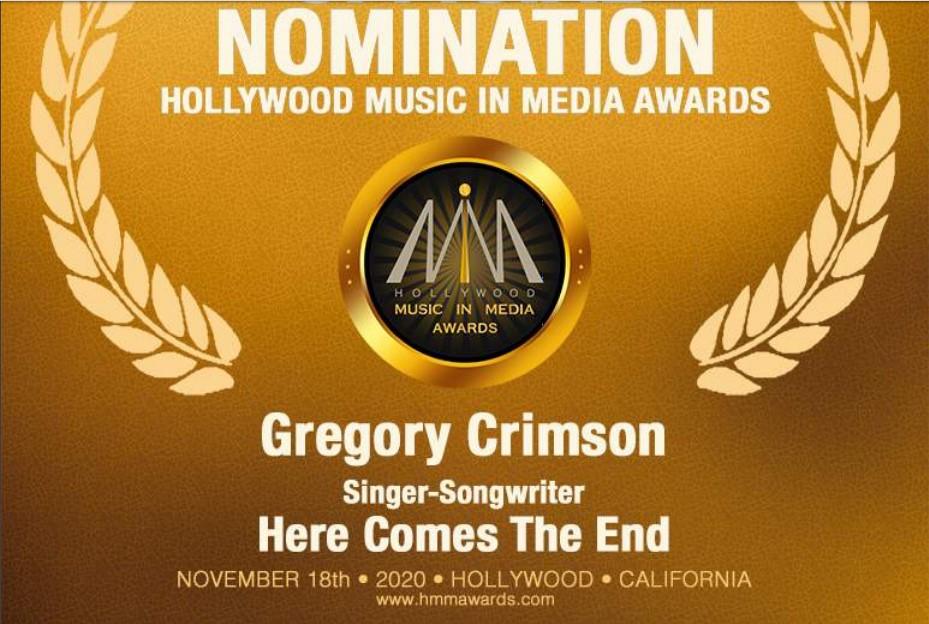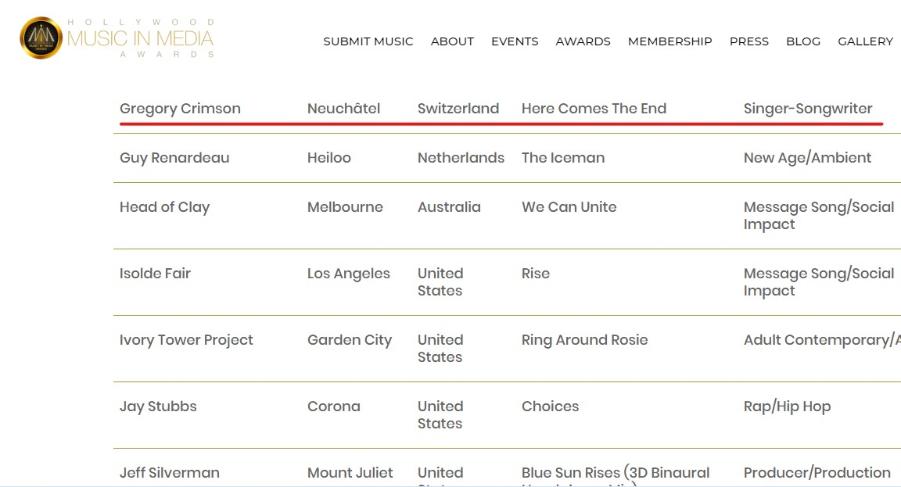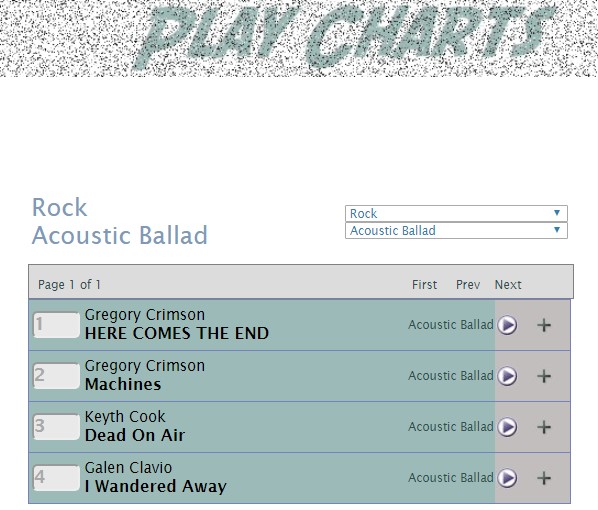 INDIE MUSIC PEOPLE PLAY CHARTS BEST 10 SONGS
HERE COMES THE END written by

Gregory Crimson

is
in
*1st position* in the INDIE PLAY CHARTS 2020 - Rock Ballad Section.
The song MACHINES written by
Gregory Crimson
is in
*2nd position* in the INDIE PLAY CHARTS 2020 - Rock Ballad Section.
I thank all the fans and Stations for loving the Artist!
GREGORY CRIMSON -
**HERE COMES THE END** Now available online for Covid-19 donations in Switzerland
For Info, please you read here below!
**********************************************************************************************
It hurts to see what humanity has gone through in these past few months. As the rest of the world, Ticino in Switzerland was hit by the same tragedy called covid-19. It's important for us to be able to participate somehow in this battle for the well-being of humanity's future and for the world.
So feel free to give a donation to the EOC in Ticino. Medics and nurses need us more than ever.
Here's the official website of the hospitals were you can give a donation:
To buy the song in .mp3 at a minimum of 1 euro at a maximum of your choice, click here:
https://gregorycrimson.bandcamp.com/track/here-comes-the-end
The song is also available on Spotify, Google Play, Apple Music, iTunes, Amazon and all digital stores.
Stay strong.
Gregory Crimson